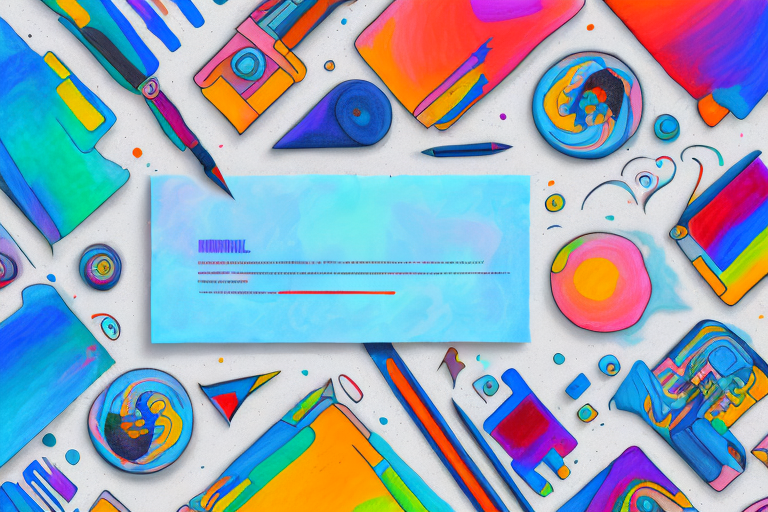 Discover how Creative Market can help you unlock your creative potential.
Unlock Your Creative Potential with Creative Marke
In the digital era, creativity has taken center stage as a key differentiating factor in personal and professional realms, one of the effective platforms enhancing this creativity is Creative Market. Understanding what Creative Market entails and how it plays a vital role in today's creative world is essential.
Understanding Creative Market
Creative Market is more than just a marketplace; it is a platform where designers, artists, and creatives of all types can showcase their work, find inspiration, and further hone their craft.
When it comes to the world of design, Creative Market is a name that stands out. With its vast collection of digital design assets created by independent creators from around the world, it has become a go-to platform for designers and artists looking for unique and high-quality resources.
But what exactly is Creative Market and how does it work?
What is Creative Market?
Creative Market is an online platform that offers a wide range of digital design assets. From fonts and graphics to templates and themes, it serves as a comprehensive marketplace for all creative needs.
What sets Creative Market apart is its focus on empowering creators. It provides a space where designers and artists can not only sell their work but also gain exposure and recognition for their talent. This platform acts as a bridge between creators and buyers, facilitating a mutually beneficial relationship.
Whether you are a professional designer looking for assets to enhance your projects or an aspiring artist in search of inspiration, Creative Market has something for everyone.
How Does Creative Market Work?
The process of utilizing Creative Market is straightforward. Designers and artists upload their assets onto the platform, making them available for potential buyers to search, view, and purchase directly.
With its user-friendly interface and powerful search capabilities, Creative Market makes it easy for buyers to find exactly what they need. The platform offers various categories and filters to narrow down the search results, ensuring that users can quickly discover the perfect assets for their projects.
Once a buyer finds an asset they like, they can make a purchase directly on the platform. Creative Market provides secure payment options and ensures a smooth and hassle-free transaction process.
For creators, Creative Market offers a unique opportunity to monetize their talent. By selling their work on the platform, they can earn income and reach a global audience. The platform also provides tools and resources to help creators market and promote their products effectively.
It's a win-win situation: artists and designers gain exposure and financial support for their work, while buyers gain access to unique, high-quality designs they may not find elsewhere.
In conclusion, Creative Market is not just a marketplace; it is a thriving community of creators and buyers who come together to celebrate and support the world of design. With its vast collection of digital design assets, user-friendly interface, and commitment to empowering creators, Creative Market continues to be a valuable resource for designers, artists, and creatives of all kinds.
The Importance of Creativity in Today's World
Creativity is not only a desirable trait but a crucial factor for success in today's fast-paced, dynamic world. In a society where innovation and originality are highly valued, individuals who possess creative thinking skills have a distinct advantage. They are able to approach problems from unique angles, come up with innovative solutions, and stand out in a crowd.
But what exactly is creativity and why is it so important? Creativity is the ability to think outside the box, to connect seemingly unrelated ideas, and to come up with new and original concepts. It is the fuel that drives personal development, self-expression, and professional growth.
The Role of Creativity in Personal Development
Creativity fuels personal development and self-expression. It encourages critical thinking, soul-searching, and enhances problem-solving abilities. When individuals engage in creative activities, such as painting, writing, or playing a musical instrument, they tap into their inner selves and explore their thoughts and emotions. This process of self-discovery not only helps individuals gain a deeper understanding of themselves but also allows them to express their unique perspectives and ideas.
Embracing creativity also helps to relieve stress and maintain positive mental health. Engaging in creative pursuits can serve as a form of therapy, allowing individuals to channel their emotions and find solace in the act of creation. Whether it's painting, dancing, or writing poetry, creative activities provide an outlet for self-expression and a means of escape from the pressures of daily life.
By offering a platform filled with diverse creative content, Creative Market serves as an inspiration hub, aiding this personal creative journey. With its vast collection of artistic resources, from graphics and fonts to templates and themes, Creative Market empowers individuals to explore their creativity and unleash their full artistic potential.
Creativity in Professional Settings
In a professional context, creativity fosters innovation, critical thinking, and problem-solving abilities, which are invaluable in any industry. Organizations that value creativity encourage their employees to think outside the box and come up with innovative solutions to challenges. By embracing creativity, companies can stay ahead of the competition, adapt to changing market trends, and find new opportunities for growth.
Moreover, a work environment that nurtures creativity is often more engaging and fulfilling for employees. When individuals are given the freedom to explore their creative ideas and contribute their unique perspectives, they feel a sense of ownership and purpose in their work. This not only boosts their motivation and job satisfaction but also enhances their overall productivity and performance.
Creative Market is a valuable resource for professionals looking to incorporate unique design elements in their work, thereby expanding their creative potential. With its vast selection of high-quality design assets, Creative Market provides a platform for professionals to access a wide range of creative resources, from stunning graphics and illustrations to beautifully crafted templates and themes. By utilizing these resources, professionals can elevate their work, captivate their audience, and make a lasting impact.
As we navigate the complexities of the modern world, creativity has become more than just a desirable trait; it has become a necessity. Whether in personal development or professional settings, creativity enables individuals to unlock their full potential, overcome challenges, and make a meaningful impact. So let your imagination soar, embrace your creativity, and unleash the limitless possibilities that lie within.
Exploring Creative Market's Offerings
Understanding what Creative Market offers and how it supports artists and designers is crucial to unlocking its full potential.
When it comes to finding diverse digital assets, Creative Market is a treasure trove. It goes beyond just offering a wide range of high-quality images and fonts. Creative Market also provides creative templates and more, making it a one-stop-shop for all your design needs. Each upload on Creative Market represents a unique piece of the creator's imagination, giving users unparalleled access to global creative resources.
These digital assets not only inspire creativity but also assist in generating unique and captivating content. Whether you're a graphic designer looking for the perfect font to enhance your project or a content creator in need of eye-catching images, Creative Market has got you covered.
A Look at Creative Market's Digital Assets
Let's dive deeper into the vast array of digital assets available on Creative Market. From stunning photography to beautifully crafted illustrations, there is something for everyone.
Are you working on a branding project? Creative Market offers logo templates that can be easily customized to suit your needs. These templates provide a starting point for your design, saving you time and effort.
If you're a web designer, Creative Market has an extensive collection of website themes and templates. Whether you're building a portfolio website or an e-commerce platform, you can find the perfect design to bring your vision to life.
For those interested in typography, Creative Market offers a wide range of fonts. From elegant script fonts to bold display fonts, you'll find the perfect typeface to add personality to your designs.
But it doesn't stop there. Creative Market also provides digital assets for social media marketing, such as Instagram templates and Pinterest graphics. These assets are designed to help you create visually appealing and engaging content that stands out in the crowded digital landscape.
With such a diverse range of digital assets available, Creative Market ensures that artists and designers have access to the tools they need to bring their creative ideas to life.
How Creative Market Supports Designers and Artists
Creative Market is not just a platform for purchasing digital assets; it is a community that empowers designers and artists to share their work with a wider audience.
By joining Creative Market, designers and artists gain exposure to a global marketplace, allowing them to reach potential customers from around the world. This exposure can be a game-changer for independent creators who are looking to establish their brand and expand their customer base.
Moreover, Creative Market provides financial support to independent creators. Artists and designers can earn money by selling their digital assets on the platform, allowing them to monetize their creative skills and passion.
But Creative Market is more than just a marketplace. It fosters a sense of community among its users. Designers and artists can connect with like-minded individuals, share their work, and receive feedback and support from fellow creatives. This sense of belonging and collaboration is invaluable for personal and professional growth.
In conclusion, Creative Market is not only a platform for purchasing digital assets but also a gateway to a vibrant community of artists and designers. It offers a vast range of digital assets that inspire creativity and assist in creating captivating content. By joining Creative Market, designers and artists can showcase their work, gain exposure, and earn financial support. It truly is a haven for creative individuals looking to explore their full potential.
How to Unlock Your Creative Potential with Creative Market
Maximizing the use of Creative Market can greatly enhance your creativity. Here's how:
Tips for Maximizing Your Use of Creative Market
Start by exploring all the offerings of Creative Market and determine how they can fit into and enhance your projects. Use Creative Market as your go-to platform for unique, high-quality images, fonts, and templates to ensure your work stands out. And remember—every purchase you make supports an independent creator.
Finally, don't forget to be consistent in your exploration. Regular visits to Creative Market can keep you up-to-date on the latest digital assets, fueling continual inspiration and creativity.
Success Stories: How Others Have Used Creative Market to Boost Creativity
Many individuals and businesses have leveraged Creative Market to transform their creative processes with great success. These success stories serve as an inspiration, showcasing how the platform can be effectively utilized to boost creativity and produce stunning results.
From start-ups to established businesses, Creative Market has played a key role in enhancing the creative output of many, leading to success and growth.
The Future of Creativity and Creative Market
The creative industry is ever-evolving, and so is Creative Market. Understanding future trends and the platform's evolution is crucial for continued creative growth.
Upcoming Trends in Creative Industries
Digitalization, augmented reality, and virtual reality are shaping the face of creative industries. Designers and artists adapting to these trends can stay ahead of the curve, producing relevant and impactful work.
Creative Market continues to evolve in line with such trends, offering a platform that is relevant and empowering to its users.
How Creative Market is Evolving to Support Future Creativity
Creative Market is committed to staying abreast of shifts in the creative landscape. Its focus remains on providing a platform that empowers artists, designers, and creatives of all kinds, offering them the tools they need to succeed in a rapidly evolving world.
With its forward-thinking approach, Creative Market is set to continue playing a key role in the proliferation of creativity in the future.